Next-Generation AV-over-IP: MCX
Advanced AV Distribution and Control for Modern Networks
---
MCX is a next-generation AV-over-IP solution from Black Box. MCX distributes and extends 4K 60 Hz video and audio over IP and is made for 10-Gbps network infrastructures. This robust video distribution system allows AV and data payloads to exist on the same IT network, which reduces network management time and costs.
Advantages of MCX
Delivers up to 4K 60 Hz 4:4:4 Video
Extend uncompressed 4K 60 Hz 4:4:4 video to an unlimited number of displays without sacrificing latency, video quality or bandwidth.
Zero Latency


Overcome source to display latency with glass-to-glass encoding and decoding that happens in real time (0.03 milliseconds).
Seamless Switching


Switch between video sources in less than 100 milliseconds with no artifacts or screen blink.
Advanced Video Wall Capabilities
Increase versatility in video wall deployments with advanced video scaling options, such as multi-view, picture-in-picture, split screen and more.
Complete Control


The MCX Controller lets you manage and monitor AV content with ease.
Flexible Deployment


Deploy on 10G networks over Ethernet, fiber or both.
Comprehensive Connectivity
Connect every essential AV distribution device to your MCX through its variety of ports: discrete RS-232, IR, secondary audio channel plus a separate 1-GbE connection.
USB 2.0 over IP
USB support for audio, webcam, Flash drive, keyboard and mouse.
Applications
---
Because MCX is an IP-based solution, it can manage an infinite number of connected devices. This makes it perfect for a wide range of applications, such as bars and restaurants, enterprise applications, control rooms and operations centers, digital signage, receptions and entryways, conference rooms and boardrooms, education and more.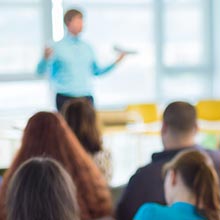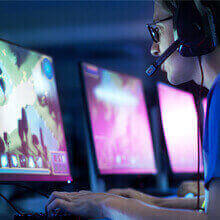 eSports & Gaming Arenas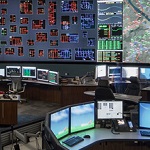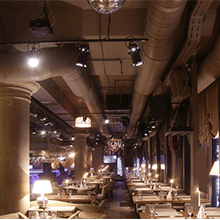 Bars & Restaurants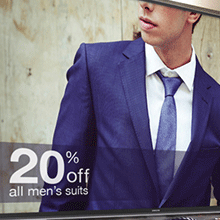 Retail Lobbies & Demo Stations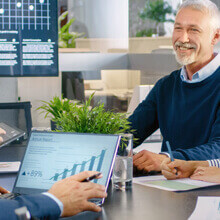 Industries
---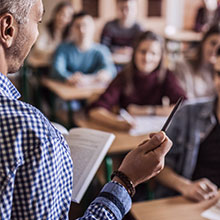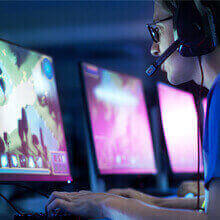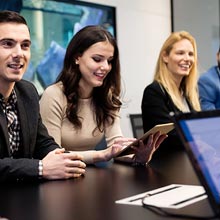 Corporate
Government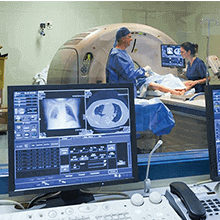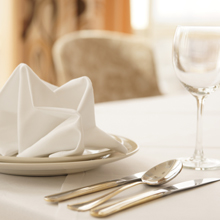 Hospitality
MCX Product Family
---
MCX Product Family Comparison
---
MediaCento MCX Models
Input Type
Connectivity
SDVoE 4K 60 Hz
Scaling
USB 2.0
MCX-S7-DEC
HDMI 2.0
10-GbE Copper

•

•

MCX-S7-ENC
MCX-S7-FO-DEC
HDMI 2.0
10-GbE Fiber

•

•

MCX-S7-FO-ENC
MCX-S9C-DEC
HDMI 2.0
10-GbE Copper

•

•

MCX-S9C-ENC
MCX-S9-DEC
HDMI 2.0
10-GbE Copper or Fiber

•

•

USB-A
MCX-S9-ENC
HDMI 2.0, DP1.2a
MCXG2EC01
HDMI 2.0
10-GbE Copper

•

•

•

MCXG2EF01
HDMI 2.0
10-GbE Fiber

•

•

•

MCXG2DC01
HDMI 2.0
10-GbE Copper

•

•

•

MCXG2DF01
HDMI 2.0
10-GbE Fiber

•

•

•

MCXG2TD11
DisplayPort
10-GbE Copper or Fiber

•

•

•

MCX Gen2 Controller
N/A
1-GbE LAN Interface

•

•

•
Built with SDVoE Technology
---
Powerful SDVoE technology optimizes MCX. SDVoE distributes AV over modern networks without negatively affecting performance, functionality or capability.
Steering Member of the SDVoE Alliance
Black Box is committed to developing AV-over-IP technology and educating end users about its advantages. That's why we have become a contributing member of the SDVoE Alliance. The alliance is bringing top AV companies together around a standardized hardware and software platform to benefit consumers.
Talk to an Expert
Talk to one of our AV experts about the MCX solution today
MCX Resources
---